We're down at the Perth Home Show for 2019 flying the flag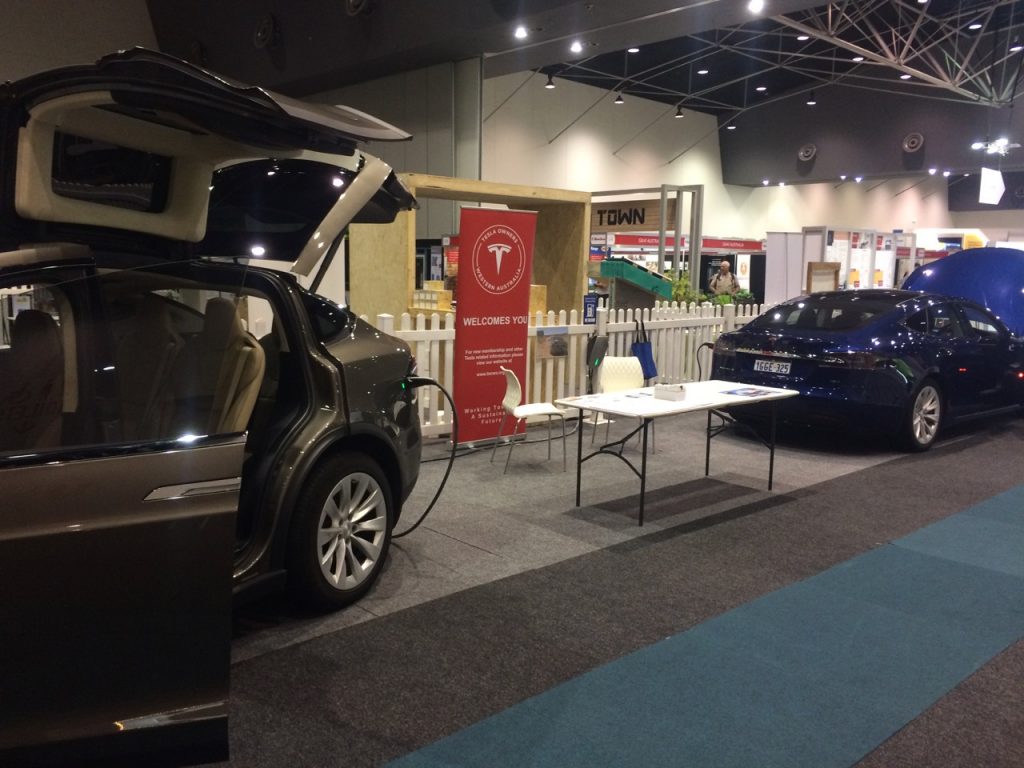 Eco town produced a video. Our Model X was featured a couple of times!
Eco Town with Wombat | Perth Home Show

??? If you're attending the Perth HIA Home Show this weekend then you MUST visit our exciting sustainability feature ECO TOWN. We've got 5 tiny houses, electric cars, worm farming, aquaponics and oh so much more! It' FREE to attend the Show so bring the kids and come say hello! Tickets available here: http://bit.ly/2FJFVu1

Posted by Perth Home Shows on Thursday, 28 March 2019
If you're down at the home show, come and say hello – we're there all weekend.