Many of you may have heard about the cheeky Facebook group "I ruined the weekend". For those that haven't its a full of photos and reports on how Electric Vehicle owners have made use of their vehicles going on long outback trips, visiting a country Vineyard, towing a Boat, and generally going about business as usual whilst driving electric rather than petrol or diesel. The Facebook group was a clever idea by long time West Aussie EV owner Ant Day, who like myself and hundreds of owners across Australia are thoroughly sickened by the continual fear campaign aimed at EVs. Politicians Scott Morrison and Michaela Cash claiming that Electric Vehicles will ruin your weekend was an audacious slogan that needed countering.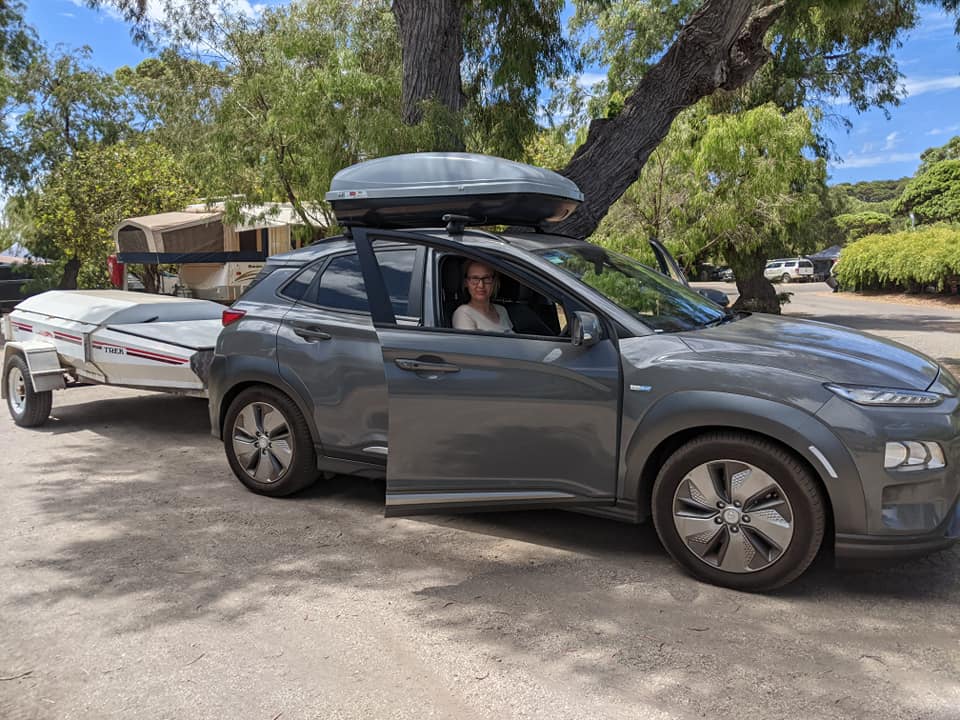 So why should you "Ruin your weekend"?
On one side of the fence we have a small but vocal group of EV owners supporting the electric transition, on the other side are the naysayers who believe EVs are not the answer, in reality this second group are people who know the electric transition will be detrimental to their business. In the middle are the fence sitters, the vast majority of Australians that have an interest in Electric Vehicles but struggle to separate fact from opinion from all the mud being thrown around, these are the potential owners that need to be convinced. It's far better to do this with facts rather than opinion.
The best way to achieve this is prove it can be done, get out for a weekender to the country, tow the boat down to the ramp, go camping at some secluded location, go for an interstate trip, but most importantly leave the petrol car at home. Taking your EV to a place it's apparently not supposed to be is a great conversation starter, it gets fence sitters attention and the conversation around the BBQ gets changed in a positive way. It's no longer opinion, it's fact, pessimism has been replaced with optimism. This is something the naysayers will never have, they can never show it can't be done but you can show it can.