As you may have seen Tesla have opened up 5 sites in NSW for use by non Tesla Electric Vehicles, the first of many sites that will open up partly due to being NSW state government funded but also due to being in areas with low Supercharger use providing a great opportunity for Tesla to make better use of assets. As time passes it's fully expected Superchargers will open up at many locations across Australia.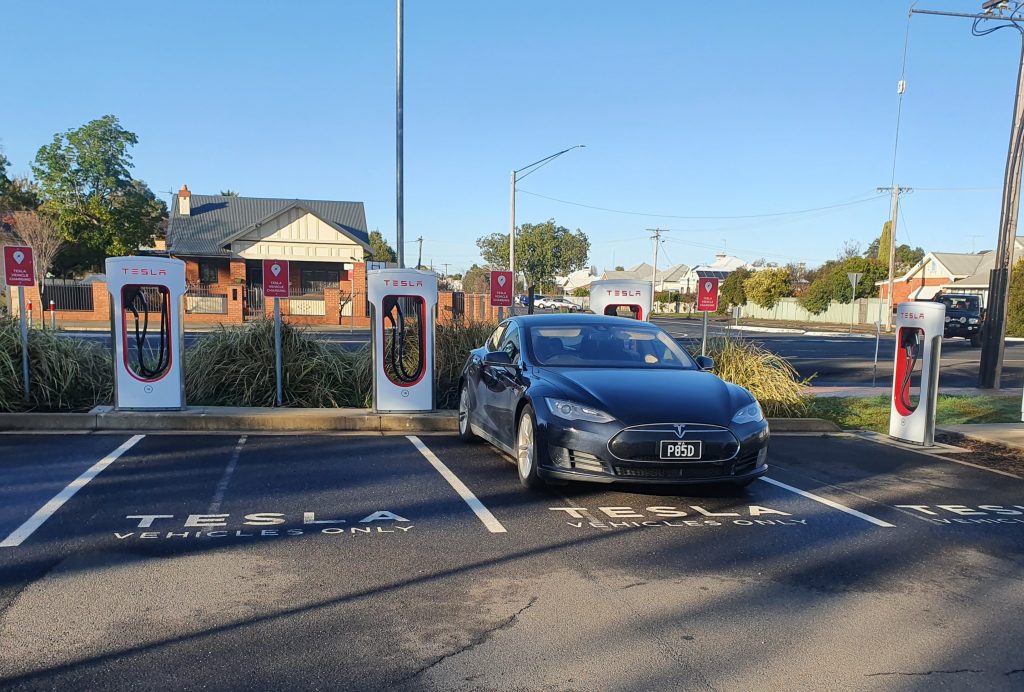 Why is this a wise move?
As mentioned above making better use of assets is beneficial to Tesla, rarely used Supercharger stalls getting 79 cents a kWh is far better than sitting empty for most of the day.
The more high paying customers Tesla have the higher the incentive to expand at a faster pace
A highly reliable working Supercharger network is great marketing for Tesla, a good example are sites in Dubbo, Tamworth and Bathurst when we visited those locations in late 2022 ours was the only Tesla Supercharging, yet on each occasion the nearby generic DC charger was broken. Non Tesla EV drivers may soon realise that not only does Tesla has a better product in terms of charging but also Tesla is an auto maker that actually care about after sales service.
Tesla can't build the nations DC charging infrastructure on its own, unfortunately the alternative to Tesla DC charging infrastructure is in a poor state with no signs of improving, there doesn't appear to be much urgency to keep the equipment reliably maintained, if competition for charging dollars doesn't motivate some changes I'm sure the various governments who hand over large amounts of taxpayer dollars to install chargers will be motivated to carefully choose who the money goes to.