Now that the WA EV Network DC charger at the Overlander Roadhouse is available to the public the biggest gap between DC charging on the Perth to Shark Bay drive is 228 kms, once the Billabong Homestead DC charger goes live that gap reduces to 182 kms. This makes the 848 km drive (to Monkey Mia) a comfortable one day drive during the daylight hours of winter, it also means a standard range model Y could drive that trip at the speed limit while keeping the battery level between 20% and 85%. Take note, there's no harm to the battery by going below 20% the potential issue could be queuing at a regional DC charger with no sentry mode available.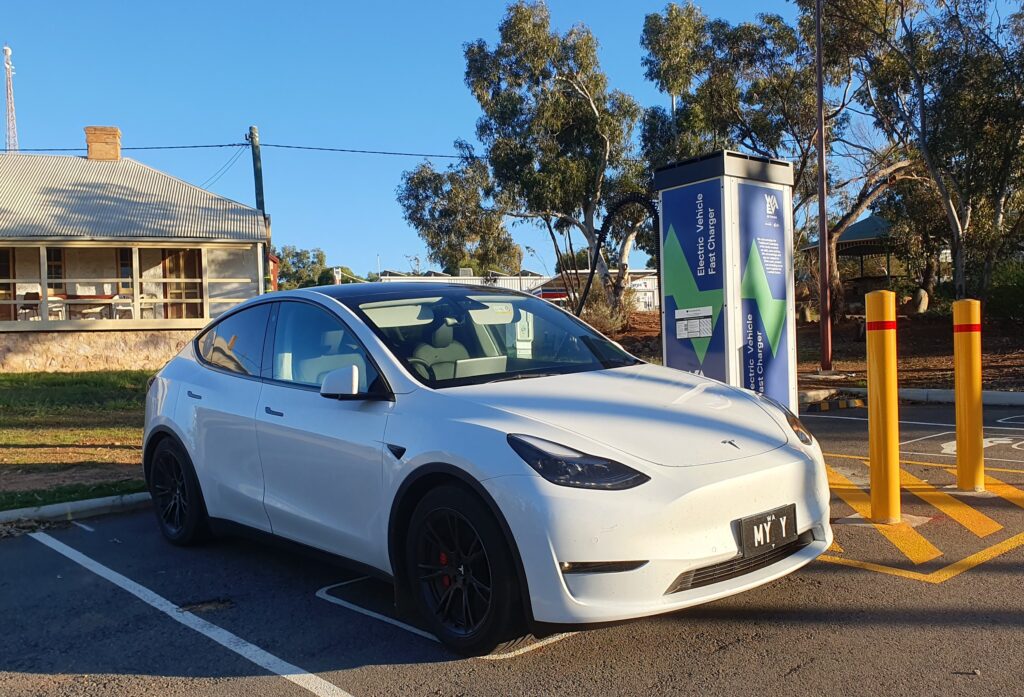 Below is a suggested plan for those in a standard range vehicle, if you have a LR or Performance use the same plan but with a lower charge percentage when departing each charging stop. Plan for 9 hours of driving plus 90 minutes of charging spread over 3 or 4 charging sessions.
Jurien Bay, peak charge speed 115 Kw.
If your trip is on the weekend or holiday period depart early. Although this trip can be done in daylight hours a 6.00am departure will pay dividends at the first charging stop in Jurien Bay. Why? Because humans are ruled by their stomachs, it's a sure bet that on a Saturday morning or School holidays the Jurien Bay chargers will have a queue while the passengers stretch out morning tea. Trust me, you really don't want to get stuck behind a couple of short range legacy EVs trickle charging to 100%. Get going early and get ahead of the grazing sheep.
Geraldton and/or Northampton, peak charge rate 115 Kw.
The next charging stop is Geraldton so 80% is plenty to cover the 200 kms. Once you get close to Geraldton you have a decision to make, do you bypass Geraldton and push on another 52 kms to Northampton DC charger thus avoiding some of the Geraldton traffic or play it safe and "Always Be Charging"? This is up to you depending on how busy you think Northampton could be, keep in mind Geraldton has the capacity to charge 4 EVs at once, Northampton it's only a 2 EV site.
The drive from Northampton to the Overlander Roadhouse is the biggest gap of 228 kms, even at 110 kmh in poor conditions a standard range could still drive this on 65% battery but the trick here is to keep charging until the charging rate drops below 45 Kw, this will generally be at approximately 85% on a standard range battery pack. Why is 45 Kw important? That's the average charging rate you'll get at the Overlander on the WA EV Network 50 Kw DC charger.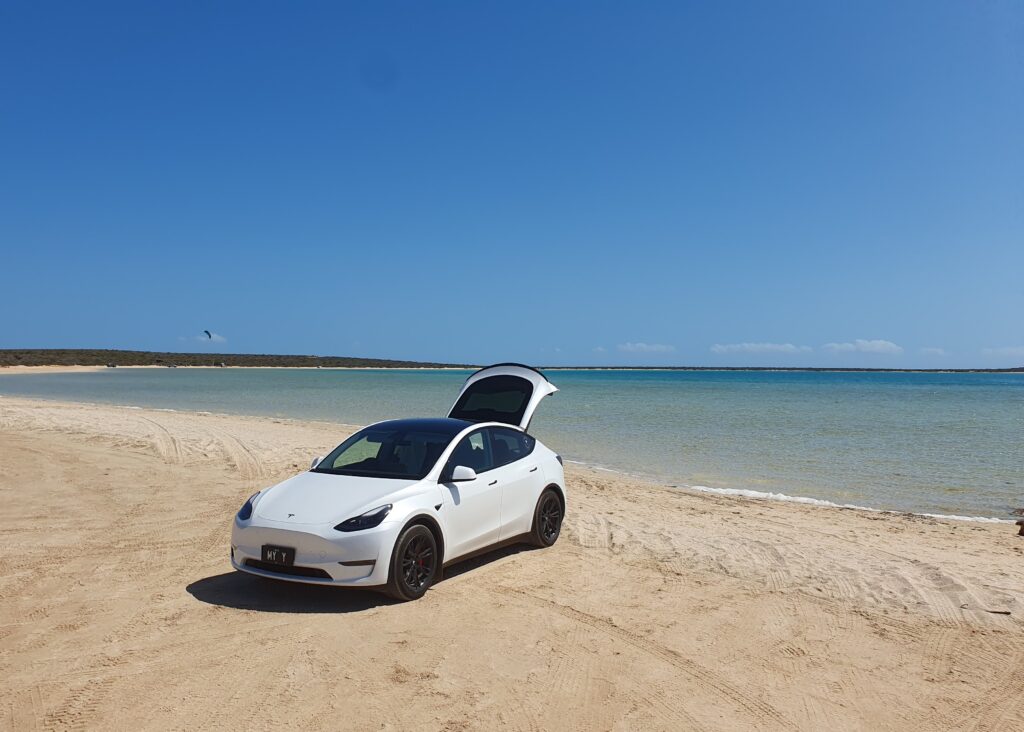 The drive between Overlander and Monkey Mia may only be 154 kms but has caught out many impatient EV drivers in the past, it's a sure bet that sometime after lunch a strong westerly will blow significantly reducing range, don't get caught short, add 154 kms of range plus a 20% buffer so your not hypermiling into Shark Bay after dark.
Foot note: Lancelin has both Tesla Superchargers and a WA EV Network charger, this is an optional stop on the way north on potentially busy days or if you're not in a hurry and don't mind the total 13km detour. Be aware that if you take this option and bypass Jurien Bay you'll need to add enough charge to drive 303kms to Geraldton.