We're still waiting to be able to order the Model Y in Australia, but we're slowly getting there:
Leaving behind the plentiful charging options in the city for the countryside can be daunting for an electric car owner.
Spring in the mid-west of Western Australia is a great time to visit and see the bountiful wildflowers so be brave.
A drive north from Perth along the coast offered several reliable charging options for our Tesla 3.
Venturing inland to Pindar, via Mullewa and returning to Perth on the inland route, less so!
The "Electric Car Highway" is in its infancy.
Seeking out chargers will see you searching behind buildings and driving around back streets.
I would love to drive into a town that welcomes RV owners with a prominent "RV friendly town" and see another that says, "EV friendly town".
I see a day when there will be not just one, but many chargers located prominently in the main street just as there are petrol pumps in a garage.
Standardisation of charging may come too. I carry four cables to cope with whatever I must deal with.
Leaving the city behind it is essential to plan for your next charge and hope that another EV car isn't occupying the only charger at your destination.
Worst still, an ICE blocking the bay!
When we drove inland from Geraldton via Mullewa to Pindar to see the Wreath Flowers we needed to recharge to return to Geraldton. The Mullewa Caravan Park allowed a charge for $10. This was at a glacial speed. Turning off the air conditioning doubled the charge rate.
After three hours we drove back drafting behind a truck whilst rain bucketed down.
We watched the range decrease arriving back with an insane 19km left!
Won't do that again.
Mobile phone coverage in the country isn't great for those, like me, who aren't with Telstra.
Don't expect your APPS like Plugshare to work.
I also discovered that a lot of hotels and garages have three phase outlets and will allow you to charge.
Great if you have the correct size three phase plug…apparently there are two sizes!
The TOCWA 50kW fast DC charger at the Fisherman's Wharf in Geraldton delivers at a reasonable cost.
One catch.
Accessing is via the Nextcharge APP not by using the menu on the charger itself.
Find the code for the padlock on Plugshare.
Driving an electric car on country trips takes a different mind set to that of driving an ICE.
Whereas you might fill up an ICE once a day from one of many garages, in an electric car stopping for coffee whilst you "top up" will become a way of life.
Not a bad life!
Our next casual meetup is Wednesday 1 September 2021 at 6:30pm at:
The Windsor Hotel
112 Mill Point Road
South Perth WA 6151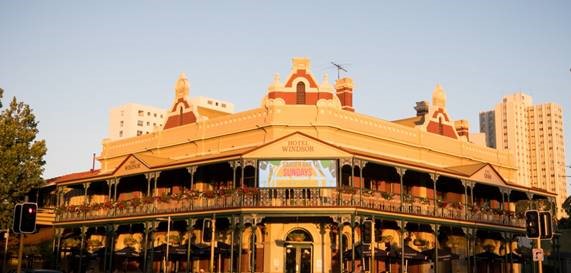 https://www.windsorhotelsouthperth.com/
Casual meetups are open to everyone including those who have never seen a Tesla before.
It's an ideal opportunity to meet club members and to see the cars in the flesh which we are all passionate about.
It's also a great way for new owners to learn more about their cars and to share in the vast pool of knowledge gained by other members.
We hope to see you there and look forward to chatting about all things Tesla.