The RAC Electric Highway network is changing service provider to Chargefox.
Please see below a copy of the RAC's announcement: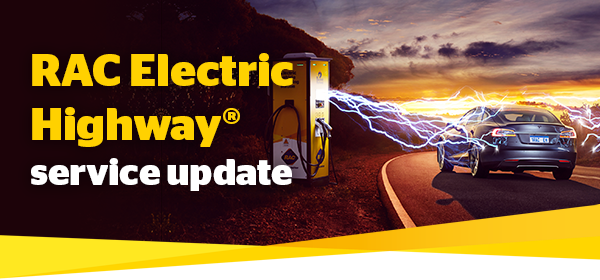 RAC built the very first Electric Highway® in Australia, so you can charge up your car while driving from Perth to Augusta and back.

We would like to let you know that from Wednesday, 17 June 2020 we will be switching to a new service provider, Chargefox. Members and the community will have access to Australia's largest EV charging network.

To continue to access the RAC Electric Highway® users will need to download the free Chargefox app. The app allows users to:
| | |
| --- | --- |
| • | Get real-time information about charging stations – whether that's nearby, en route or at your destination |
| • | Find and use charging stations |
| • | See the status of your charging session while you shop, play or eat |
| • | Stop your charging session |
| • | Pay for charging |
Download the free Chargefox app via:


Alternatively, you may request a free RFID card at chargefox.com/rfid.

Please note, there will be a service disruption for up to six days from Wednesday, 17 June 2020 during the transition. Prior to travelling, please click here for updates.