Article by Andrew Harvey, TOCEVA Racing and TOCWA committee member.
The newly formed TOCEVA Racing is a group of EV enthusiasts who come from the Tesla Owners Club of Western Australia and the Australian Electric Vehicle Association. The TOCEVA plated 2019 Tesla Model 3 Performance, driven by Jurgen and Helen Lunsmann has placed 4th overall and fastest in the Targa Cup class of Round 2 of the Shannons Targa Rallysprint Series, ahead of a tough field of almost 80 cars.

Jurgen piloted the TOCEVA Racing Model 3 under Helens calm guidance through four runs around the Perth Motorplex course for a total time of just over 9 minutes. The field is separated by type of car and engine capacity, something that is hard to define for the Tesla, but there are two main classes. The Rallysprint cars are heavily modified racing cars while the Targa Cup cars must adhere to strict rules governing Targa racing.
The TOCEVA Racing Model 3 is effectively a standard Tesla Performance Model 3 with the only upgrades being racing brake pads, racing tyres (on standard 18in wheels) and this was the first race with the recently (as in last week!) installed roll cage. The TOCEVA Racing team led by Jon Edwards worked through the holiday break to strip the interior ready for the roll cage, then painstakingly replaced, altered and fabricated new parts for the interior to get the car ready for today's race.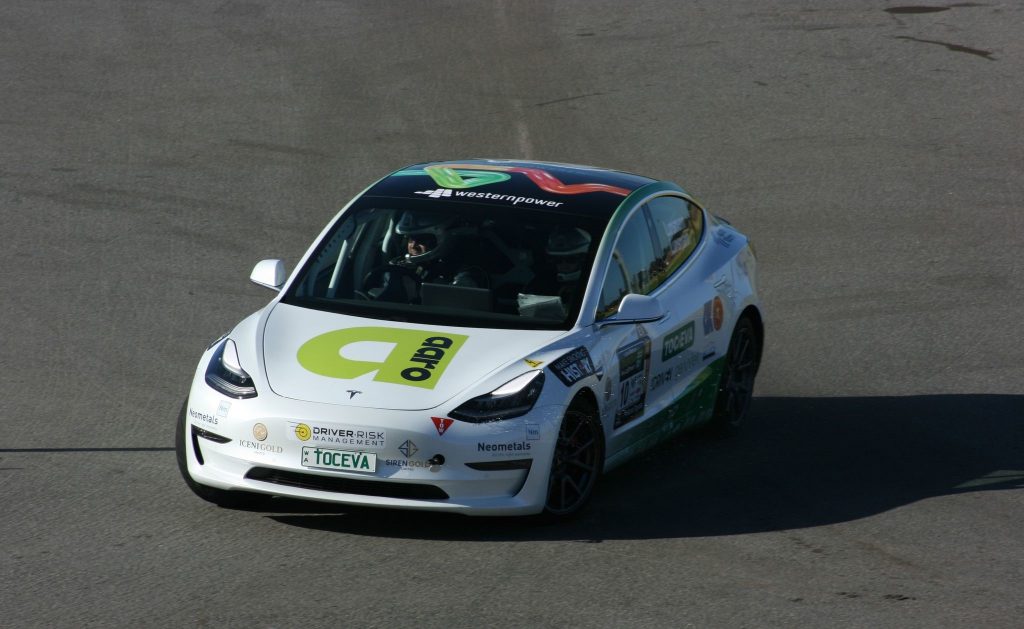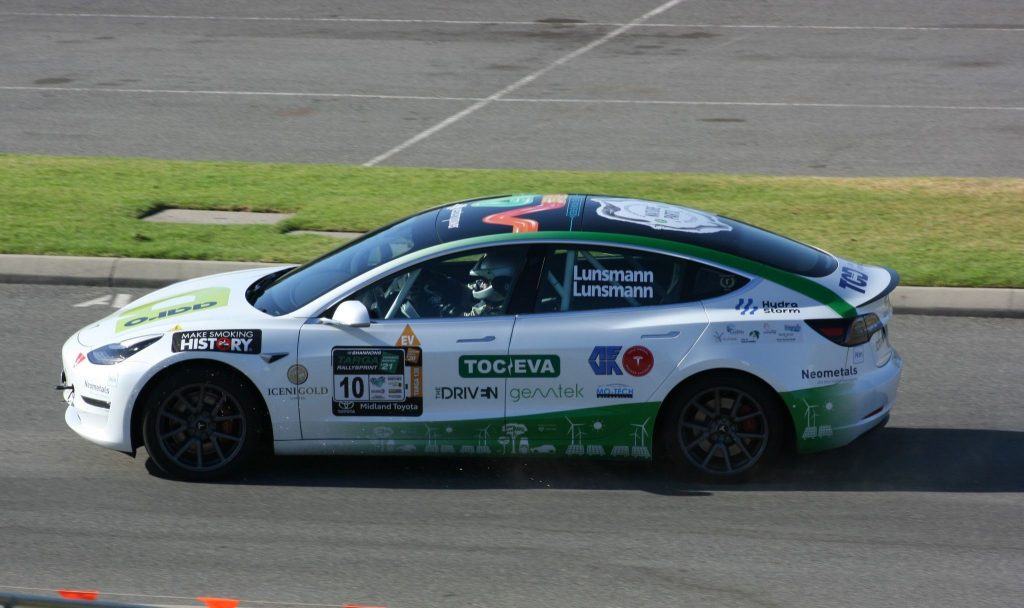 Another Tesla Model 3 Performance competed, Nigel Ball driving his everyday car (with racing brake pads, wheels and tyres but no roll cage) impressively coming in 9th place overall.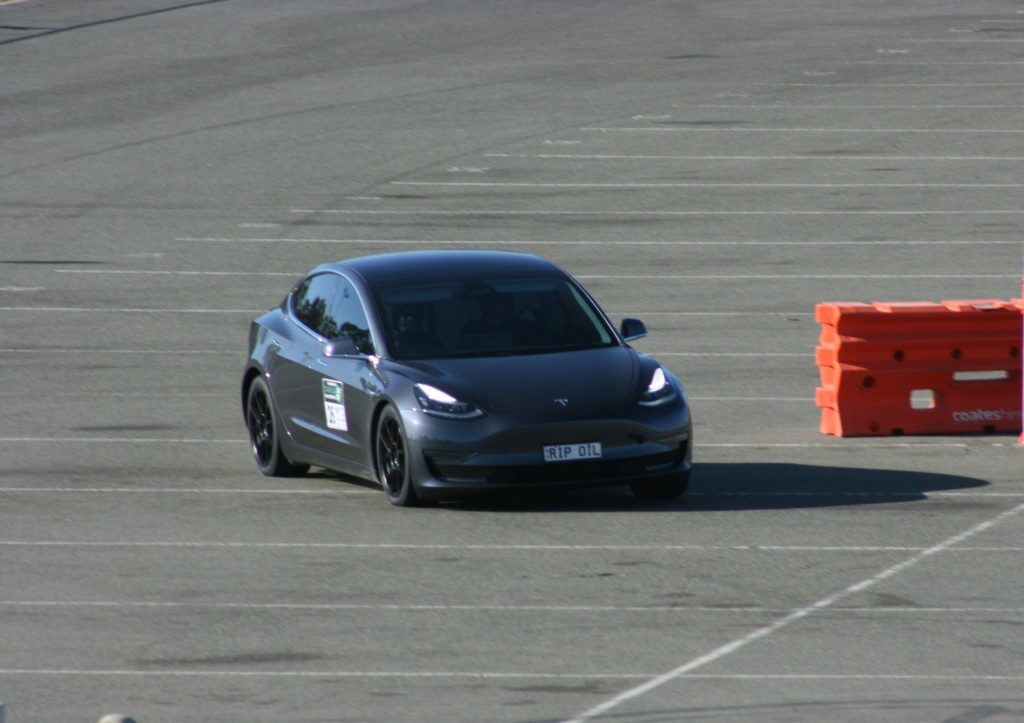 Coming off a tremendous 4th place overall in last season's Targa Cup (competing in the Targa 130 class speed limited to 130km/h) this is the first of many races for 2021 for TOCEVA Racing, competing in the open class of the Targa Cup for the first time.
We are looking forward to the next round on the 28th January again at the Perth Motorplex. Spectator entry is free so come down and watch some great motorsport. Where else can you see a Tesla quietly showing the racing fraternity what electric really can do?