The most recent Tesla Superchargers in Karrinyup, Williams and Margaret River are V3, the 2017 built Eaton Superchargers are V2. Those who've charged at Eaton will have noticed each charging stall has two cables, the second cable is a retrofitted CCS2, that's the one 99.9% of WA Tesla owners will use. V3 chargers are vastly superior as each stall is capable of delivering up to 250kw depending on the vehicle battery type and size, starting percentage and battery temperature. The V2 stalls at Eaton have a maximum output of 145kw for each pair of stalls (1A&B, 2A&B, 3A&B), meaning if you plug into stall 1B not long after a car has plugged into 1A your initial charging speed will be very slow. The trick is to avoid parking next to another car if possible. The slower charging speeds at Eaton are only a nuisance on busy Saturday mornings on a long weekend. To get the best charging speed set navigate to the Supercharger and the car will automatically preheat the battery pack before arrival, on cool days this makes a significant difference to the starting charge rate. A second tip for the fastest charge rate is to arrive with approximately 10% range and depart with 60-80% depending on the distance to the next chargers. Arriving with only 10% is advice I would never give with any other type of charge point in Australia, the fact is Tesla Superchargers are vastly more reliable than any other DC chargers in this country.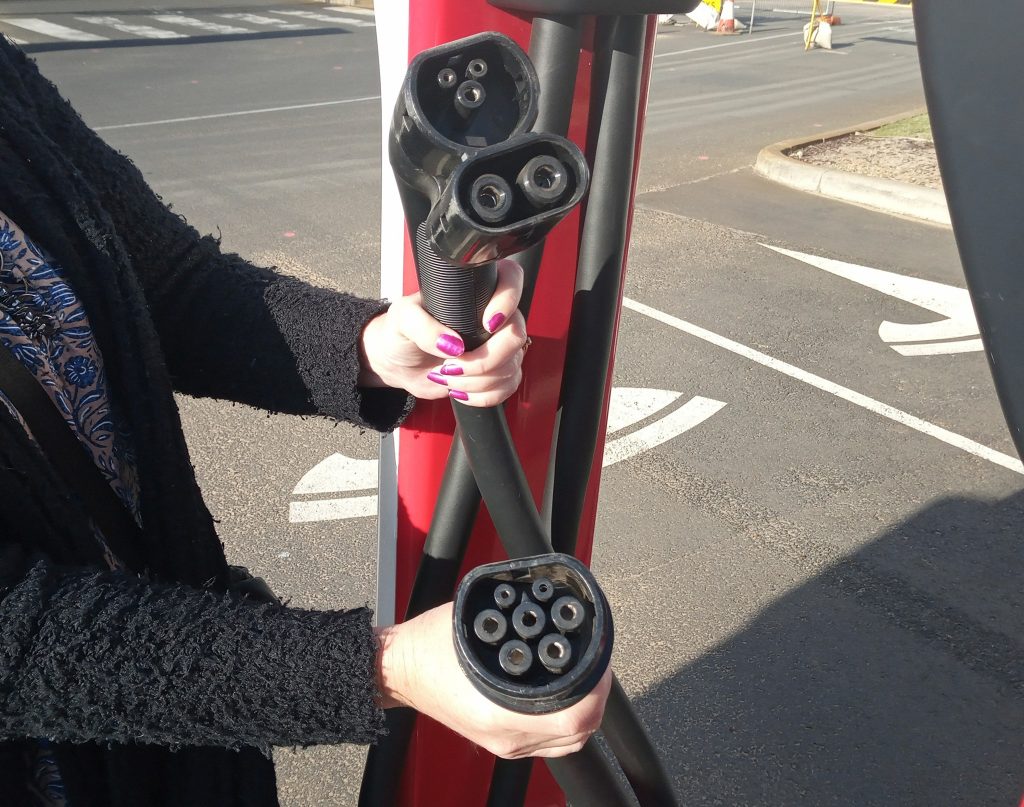 Why not charge to 100%?
Basically 80 to 100% takes longer than charging from 10 to 60%, wasting time defeats the main purpose of a Supercharger. Be aware that when a Supercharger gets busy charging may get limited to 80%, the phone app will provide a notification, if charging past 80% is absolutely necessary it can be overridden. You can read more here: Charging to 100% is a waste of time.
Don't overstay you visit- Once your car has completed charging you have 5 minutes grace to move the car, failure to do so will result in a backdated per minute surcharge added to your Supercharger account, as the phone app will pre warn you there's no excuse.