Today, the Eaton Fair Shopping Centre held an opening event for WA's first supercharger – we were pleased to see WA's oldest Tesla, owned by Frank Lister as one of the first vehicles to charge there.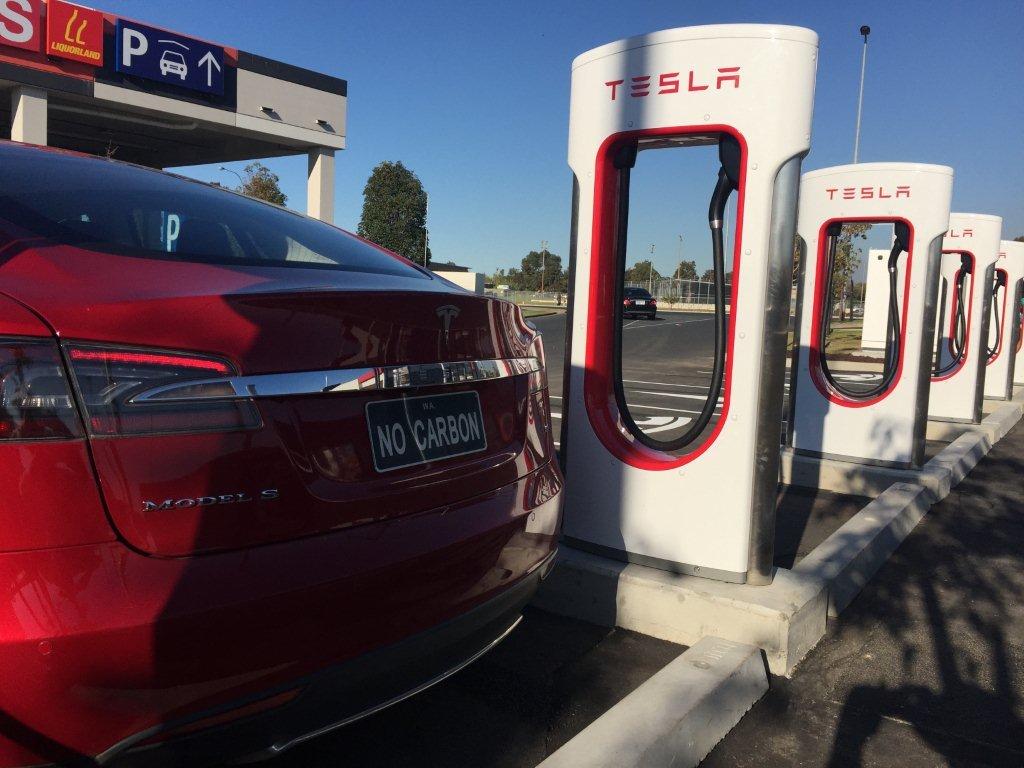 TOCWA Chair, Rob Dean said, "I would just like to say big thanks to Matt Kemner, Marc Loveridge, Chris Lee, John Krepp, David Lloyd, Bruce Smith and Frank Lister who received the first 7 cars back in February 2015 – some of them waiting 2 years for the chance to order a car in the first place. Without the persistence of some of these owners plus others in the Eastern states, Tesla may not have pushed into the Australian market as early as they did."
A number of owners are planning to visit the new Supercharger this weekend during the last weekend of the school holidays, and also as part of the TOCWA tour of the Greenbushes lithium mine.
More pictures of the opening below – thanks to David Hince