We've had our first update to bring some new functionality for a while (unless you count games).
Software v2019.32 adds the long-missing Web-browser to Australian cars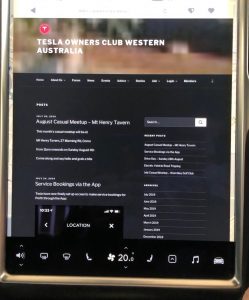 It only functions in Park, as soon as you engage a gear, it closes, but it's still handy to have.
Also added in this version is support for Australian School Zones – the display now shows the time-based speed limit below the default one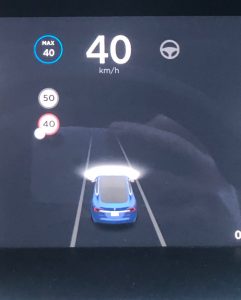 (sorry for the slightly blurry photo – taken by my son while I was driving)
The database of school zones is still taking shape – some are missing, so keep an eye out, and feel free to let us know if you find missing ones – I noticed that it doesn't know about the school zone on Pearson St adjacent to Churchlands Primary School but it does seem to know about the ones around Churchlands SHS and Newman.