This time 4 years ago we drove our electric vehicle from Perth to Broome and return. Why? Because folks said it couldn't be done, apparently there was nowhere to charge. At that time probably 99.5% of Australia's population had that belief. It didn't stop Glen George during his around Australia trip in 2011, but I guess the anti EV media don't see Glen driving a converted 1950s MG as meeting their "criteria".
Robin and myself set off knowing that every location along the way had at the very least 10amp power points, but that's "desperation charging", the aim was to find something faster- 32amp 5 pin three phase outlets, 10 times faster charging than a standard wall socket, we knew three phase outlets were there but not always who authorised its use, finding an outlet was easy, persuading the custodians it could be used for EV charging not so easy.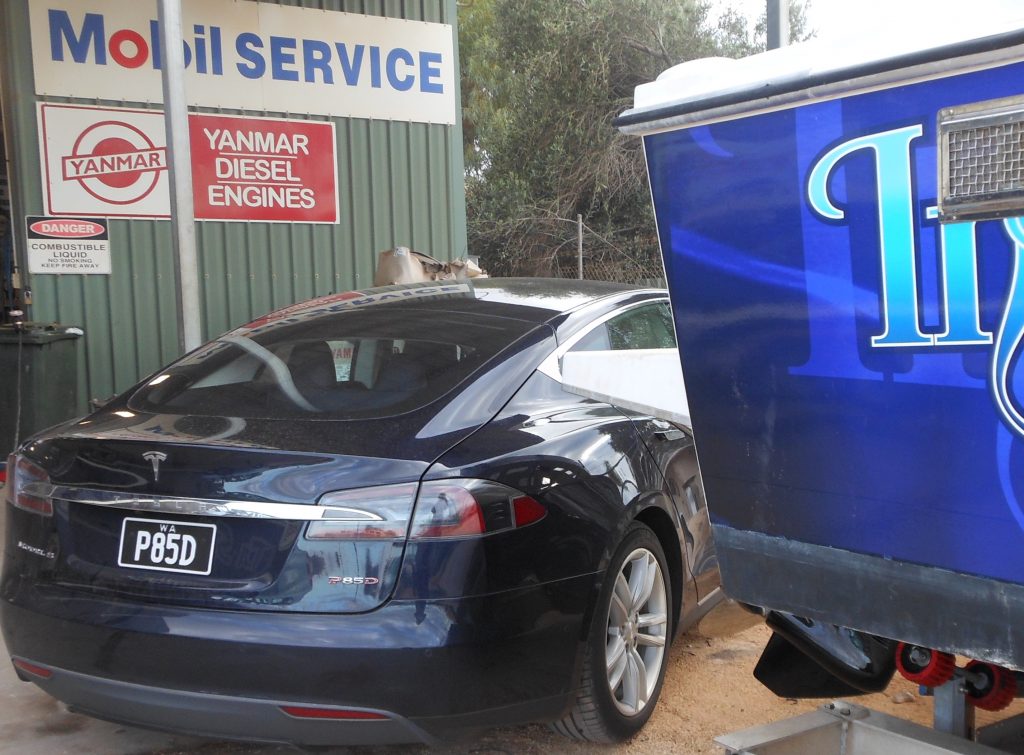 So how did it go? The 5400km return journey (with detours) had a limited number of hurdles, any negative always opened the door to a better solution than expected, that's how life rolls if you have an open mind. The best memory is finding such a variety of charging locations in a fairly remote region of Australia. In order we charged at a cabinet maker, a steel fabrication factory, the SES, a marine mechanic in Exmouth, a disused bore pump 100 metres off the highway, the Walkabout Hotel outside of Port Hedland, Midalia steel (Mmmate!), a Golf course, an earth moving business and finally a supermarket storeroom.
So why bother? Why not wait for a DC fast charger network to be build? If we all had that attitude we'd still be living in caves, eating raw meat and being anti science, and besides there's nothing as satisfying as taking on the challenge and proving people wrong. When folks now tell me there's nowhere to charge I tell them to hold my Beer.