If you think that's an overblown headline it's best you read on, the fact is I doubt there will ever be an electric vehicle charger installed in WA that will have a bigger impact. It may only be a 50kw charger but it's going to power up more than just electric vehicles.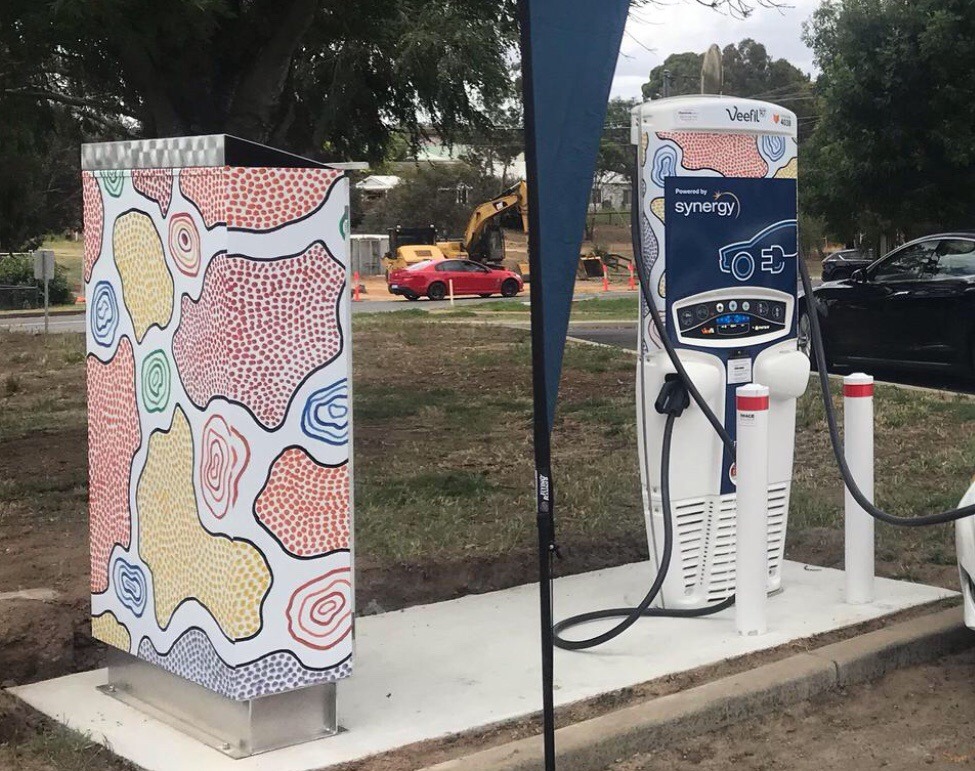 Perception
Most of the EV driving I've done has been in country areas, especially locations with limited charging options across every state and territory of Australia. Charging downtime using AC power provides a unique opportunity to discuss electric vehicles with the general public, many can't tell the difference between an EV and a traditional vehicle until they see you plugging in to a power source, it then doesn't take long for a conversation to start. No matter what some media outlets attempt to portray the general public are intrigued by electric vehicles, they may not know much about the technology but many Australian drivers are keen for their next vehicle to be electric, their biggest concern is almost always charging speeds on long journeys.
The Albany highway between Perth and Albany is possibly the busiest WA country road outside of the Perth to Margaret River corridor, at 415kms, most petrol or diesel vehicle drivers knock the trip off in 4 to 5 hours.  Up until now an electric vehicle needed 450kms of real range to cover the same journey in a 4 to 5 hour time frame, the Albany highway is a fairly harsh surface that increases energy use, it's also not a road that can be driven slowly.  For the most part the highway contains 110kmh zones with insufficient overtaking lanes, anyone driving at less than 90kmh during the day will become a nuisance to other road users. For those adventurous types a 2 hour AC top up at Williams or Kojonup has been part of the bigger picture, for those looking at a transition from petrol to electric a two hour delay on a 4 hour trip is not acceptable and never will be, DC charging is the only solution. For the thousands of passenger vehicles that drive the Albany highway every week DC charging will bring a positive change in thinking.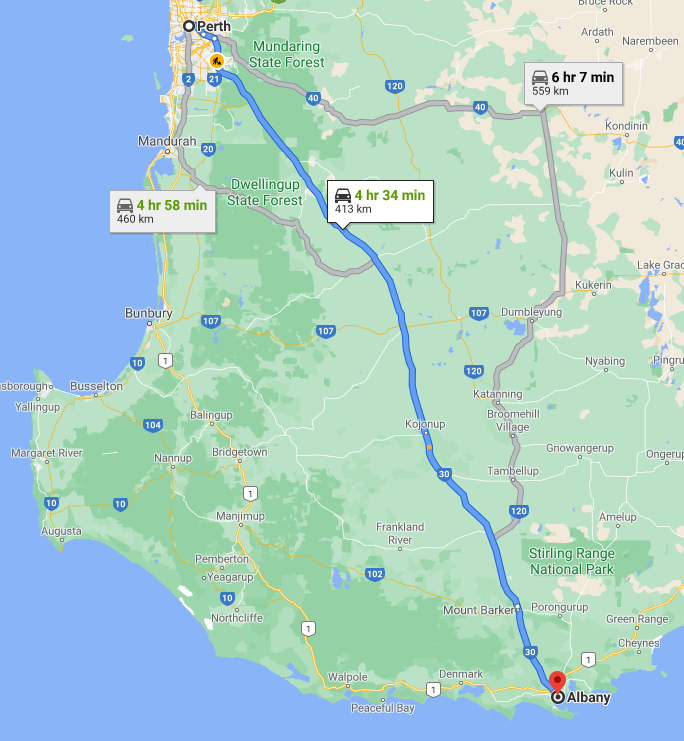 Competition
I would confidentially guess that less than 10% of Western Australia's electric vehicle drivers have even considered driving to Albany, this is mostly due to the lack of DC charging. Now that Kojonup DC is in place even a car with 350kms range will only require a 20-30 minute top up, expect to see many more electric vehicles travel the Albany highway during the Summer of 2020-21.  This will eventually provide an incentive for other towns and businesses along the highway to install DC charging, very few like to take the lead but none wish to miss out.
I have no doubt that multiple locations along the Albany highway will have banks of DC chargers far more powerful than 50kw within the next 5 years, Kojonup DC will be the one that kick started it all.
Footnote: The Chargepod DC installed at Arthur River in mid 2019 was the instigator to getting the first grid connected DC charger along this major Perth to Albany route, thanks to the efforts of a community minded individual for making it possible.