Edit November 2023: It is now possible to make this journey using the WA EV Network 150kWh DC chargers at Merredin, Southern Cross and Coolgardie. Below is how the journey was made prior to the installation of these.
The drive towards Kalgoorlie is generally a little more difficult than the return journey due to Kalgoorlie being 450 metres higher above sea level than Perth. The extra 15-20kms range your car will consume heading east requires a bit of extra charging time along the way, not much but it should be factored in. Of course a strong tail wind or head wind will reduce or increase charging times. We know that by late 2023 Synergy will have installed multiple fast DC chargers at 2 or 3 sites along this route making the journey far more comfortable, until then it's AC charging all the way.
The road – The highway between Perth and Kalgoorlie is mostly in reasonable condition but considering the importance of the Goldfields to the WA economy I believe it should be better. There are still a few sections lacking overtaking lanes and a few areas with poor drainage that create potholes easily, there are not many but keep a sharp out each side of Merredin. Don't drive slow on this highway as you'll just aggravate other drivers, 95 in a 100 zone is okay, keep in mind that most vehicles on this road are part of a business and don't have time to sit behind a Tesla that didn't charge enough at the last stop.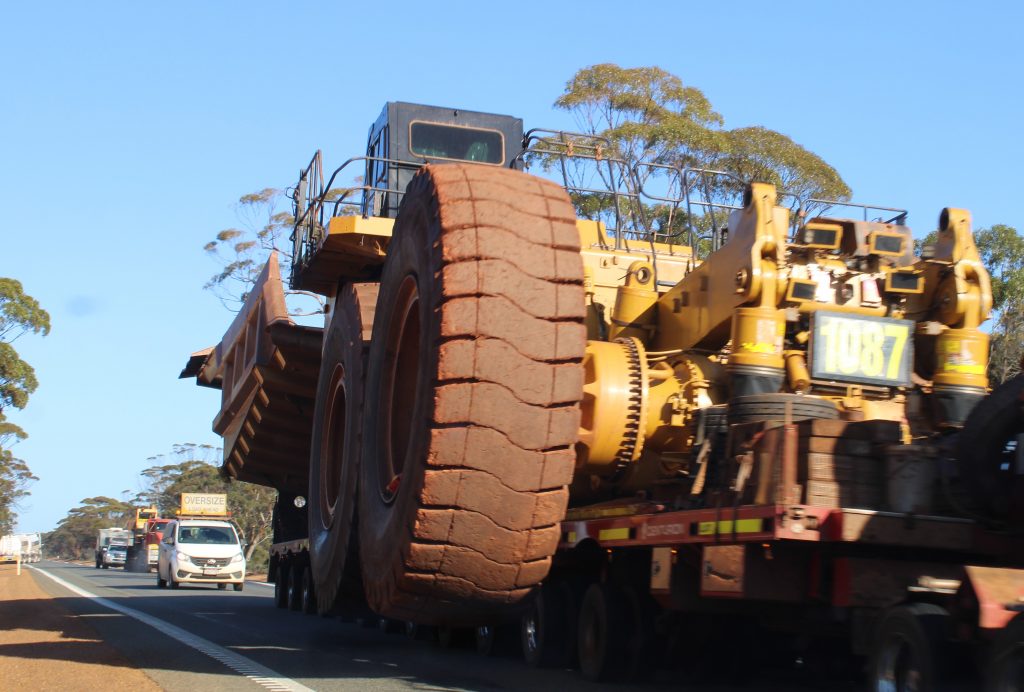 Perth GPO to Kalgoorlie is 593kms with 3 useful (and reliable) AC charging stops along the way, Merredin, Southern Cross and Koora Retreat. Most vehicles could get by with one stop at Merredin although I suggest you stop at all three to break up the journey. The overall trip will take the same time as AC charging speeds are all equal. Merredin is a friendly little town for a first time visitor but eventually you'll want to keep moving. On the return trip to Perth I 100% recommend you charge at all 3, you'll be none too pleased if you bypass a perfectly good charging option to find the next one being used by another EV.
If you've never driven this trip before I highly suggest you leave home early to arrive early, this way any unplanned hurdles won't leave you crawling into Kalgoorlie after dark, hungry and tired. If you can get through Midland and into Mundaring before morning peak traffic you'll set yourself up for a comfortable day, the end game is to be in Kalgoorlie before Sunset with your car on charge while you enjoy a well earned drink.
Merredin has two different useful charging locations, the most convenient one is the Tesla destination chargers behind the visitors centre, these are currently complimentary, don't forget to pop in to the VC and thank the lady behind the counter for making a charger available. Update: Since this article was written 12 months ago, both charging sites have shown a lack of reliability, always browse Plugshare comments for latest information.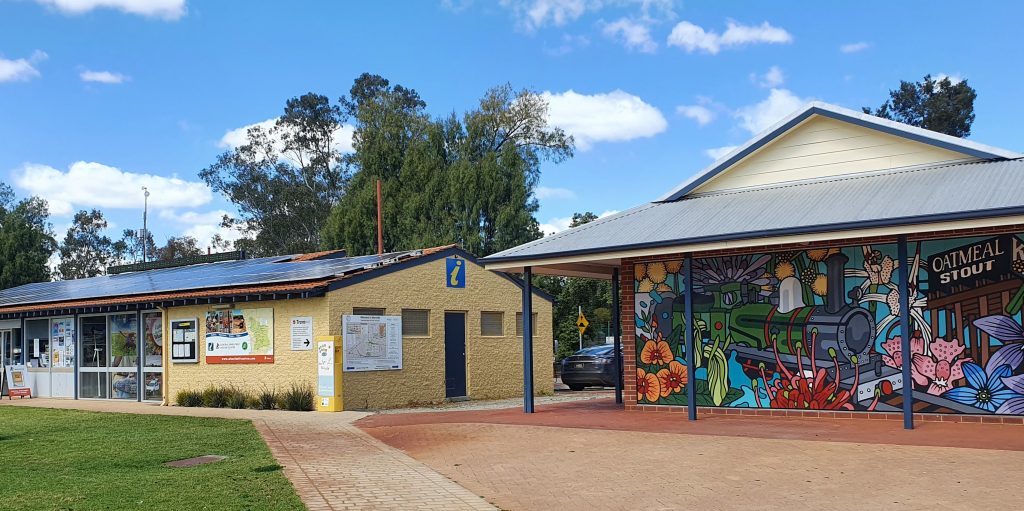 Southern Cross has a very robust 3 phase 5 pin outlet at the Oval, it's currently available 24/7 and free to use. You will require a 3 phase cable such as a Juice Booster 2 or KHONS cable. A Gen2 UMC with 3 phase tail will work but only through 1 phase restricting your charge rate, these are okay for home use but personally I think they're a very poor option for country areas. I've never known Southern Cross to be ICED or broken but still plan to arrive here with at least 100kms of range remaining, there's currently no other 3 phase options in town. Edit: The Southern Cross WAEV Network charger is currently in place and may be switched on by early October, this will make the Perth to Kalgoorlie trip significantly easier.
Koora Retreat installed one of the states first Tesla destination chargers as a way of helping the EV community, the original owners have moved on due to ill health but the new owner is keen to continue helping EVs. Payment is a very reasonable 50 cents a unit via BSB, follow the instructions on the paperwork inside the charging cabinet and be generous, without these charging options very few EVs would have visited Kalgoorlie in the past 6 years. Be aware phone connection often drops out near Koora Retreat, combined with the lack of signs and difficult to spot entry it requires a sharp eye to locate. The best guide I can provide is the entrance is 69.5kms east of Southern Cross.
How to make the car charge faster? Go for a walk, be a tourist, have a long lunch, talk to people, download and edit some photos. Keep yourself occupied and it won't be a drag.
Finally Plugshare is by far the best option for Western Australia, ABRP is just an extra assistance for those that may need it. And don't forget: Always Be Charging, Always Bring Cables, Always Browse Comments and Always Be Considerate/Courteous.