The next TOCWA drive day will be held on Sunday the 18th of August to Dwellingup, approximately 100km south of Perth.
Tesla owners and enthusiasts are welcome to join TOCWA for a leisurely drive from UWA to Dwellingup, followed by lunch and an optional ride on the historic Hotham Valley Railway.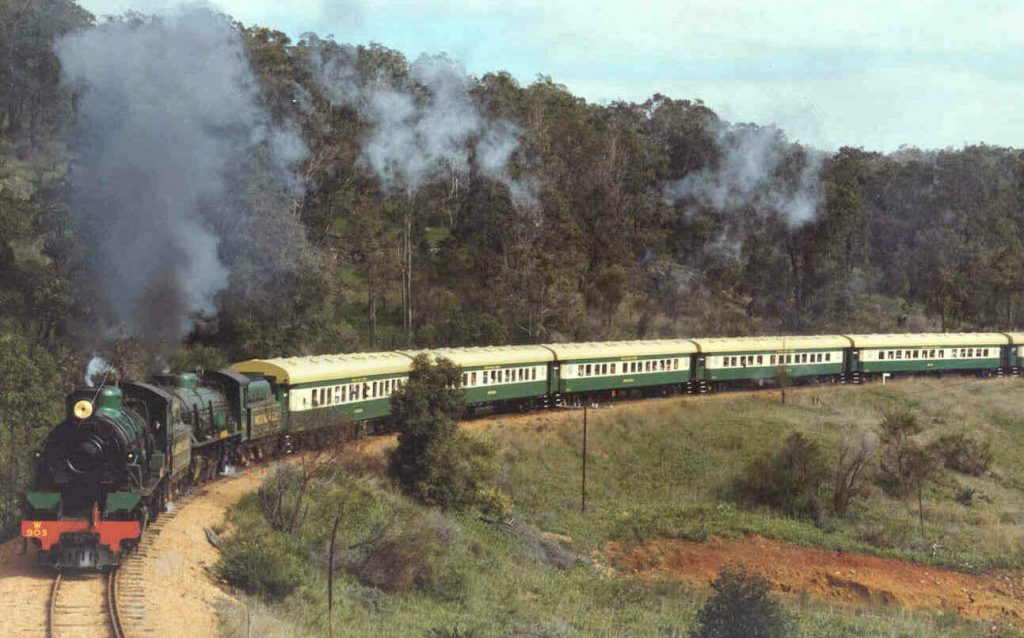 Programme
9:30 – Meet at UWA Car Park 3 (near the DC charging station)
10:00 – Depart UWA for Dwellingup
11:30 – 11:45: Arrive at the Dwellingup Visitor Information Centre
12:00 – 1:45: Lunch at the Blue Wren Cafe
2:00 – 4:00: Ride on the Hotham Valley Railway (optional)
Route
A detailed route will be provided on the day, but we will likely take a scenic journey along the South West Highway, before turning left onto Del Park Road in North Dandalup for the final leg to Dwellingup.
Charging
The proposed route from UWA to Dwellingup is approximately 110km, so owners are asked to plan ahead and arrive at UWA with a high state-of-charge.  This will ensure charging facilities are available for those with smaller-capacity batteries, or for those who have traveled long distances to join us.
Charging is available at both the start and finish points – UWA offers 50kW DC charging, and the Dwellingup Visitor Information Centre offers 22kW 3-phase AC charging for suitably-equipped vehicles.
Adaptors are required for both charging facilities, so don't hesitate to ask for further information via the TOCWA Facebook page or online forum if you need further information or would like to borrow an adaptor.
Hotham Valley Railway
The Hotham Valley Railway will be operating a return steam train service at 2:00pm from Dwellingup to Isandra Siding (14km away).  Tickets are $40 for adults, or $20 for children, and proceeds support the preservation of the historic Hotham Valley Railway.  Tickets can be pre-purchased direct from the Hotham Valley Railway via credit card by phoning (08) 6278 1111, or they can be purchased on a cash-only basis on the day.  The return journey is 2 hours, and arrives back in Dwellingup at 4:00pm.
RSVP
If you would like to join us on the drive, or just for lunch at the Blue Wren Cafe, please RSVP via the event on TOCWA's Facebook page, or email trevor.pinnington@gmail.com.
Looking forward to seeing you there!
(If you have trouble going to the Facebook event, you can join the Facebook group here)