If the majority of your driving is in the metro area PlugShare is a useful app but not essential, the moment you plan a longer trip away from the safety of home charging the Plugshare app becomes an important tool in reaching your destination with the minimum of fuss. Let me be very clear on this, PlugShare is the format used by the early adopters of electric vehicles in Western Australia while exploring the roads north, east and south of Perth, the information available is far superior to anything supplied by the RAC, Better Route Planner or any other system including the Tesla car maps. Don't completely dismiss Better Route Planner or Tesla maps, but when cross referencing PlugShare is likely to be more up to date.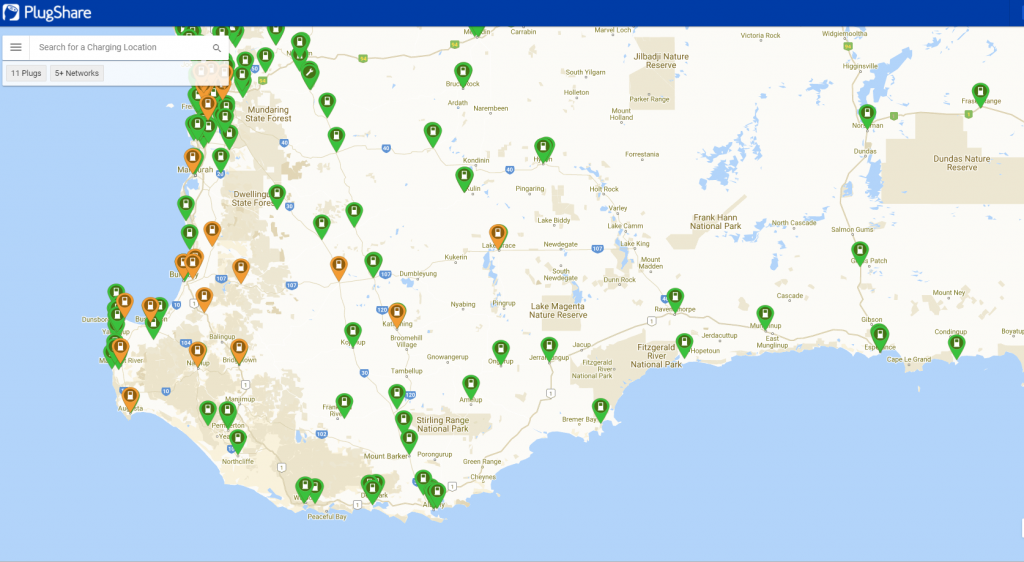 To get the best out of PlugShare try the following advice:
Remove all filters – If you have the filter options ticked there's a good chance you'll miss useful charging stations, there's not a lot of location pins in regional WA so make sure every charging option is visible, trust your common sense to individually filter out the options available.
Be patient with the app – give PlugShare time to load correctly then zoom in and out of the location slowly until you're sure all pins are visible.
Zoom in all the way – Often the better charging point is hidden by a less useful location due to the pins being so close together, the Lake Grace DC charger is a good example.
Always read comments – Not just the previous charging comments but the location comments, often the critical information can't be seen unless the location comments are read to the end. Taking 2 minutes to read the comments correctly will likely save hours of wasted time.
Use the message option on PlugShare – if you're not sure about a location message the previous user before departure.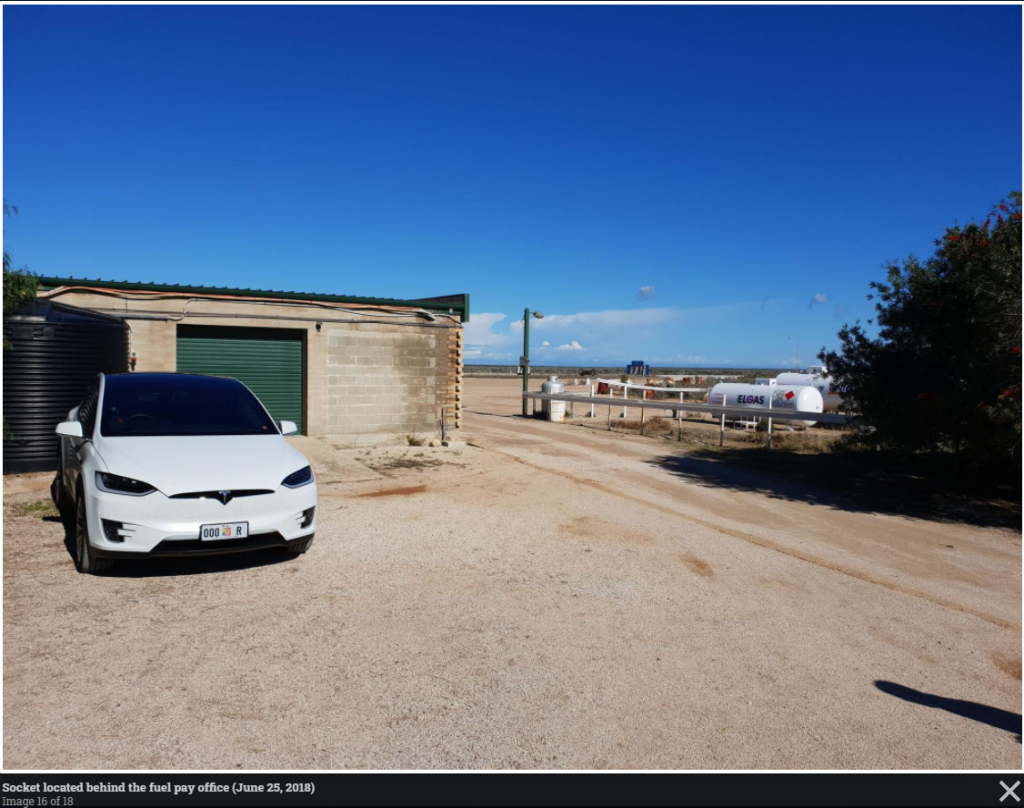 Check through the photos – there's some handy photos showing the exact location of the charge point, two minutes scanning photos will often save 15 minutes quizzing locals that may not even know a EV charger exists.
Always be charging – EV charging points in regional WA are few and far between, it doesn't matter how confident you are that the next charging location is operational, if your car is happily charging at a reasonable rate don't be in a hurry to unplug and dash to the next location, to do this is possibly setting yourself up to fail, at they end of the day you won't get to your final destination any quicker, be patient and enjoy the journey.
Happy travels, Rob