On occasions you'll plug into a destination charger that doesn't appear to work, a small number of these public chargers are becoming unreliable mostly due to the cable getting mistreated, to add some confusion the same charger will not work for one car and then work first time for the following car on the same day, the Williams Woolshed destination charger is a great example.
To make the Tesla experience a bit easier here are the steps to work through that will hopefully get a Tesla destination unit to charge:
If there's no Green or Red light strip light on the front check that power is switched on at the meter box, some premises keep it switched off for various reason, this will be often noted on the Plugshare app.
If you've established that the unit is powered up but a Red light is showing check that the cable is not twisted or stretched in any form, also check the cable is not pulled out from the bottom of the charging unit, that is you can see each individual colored cable rather than the black insulation.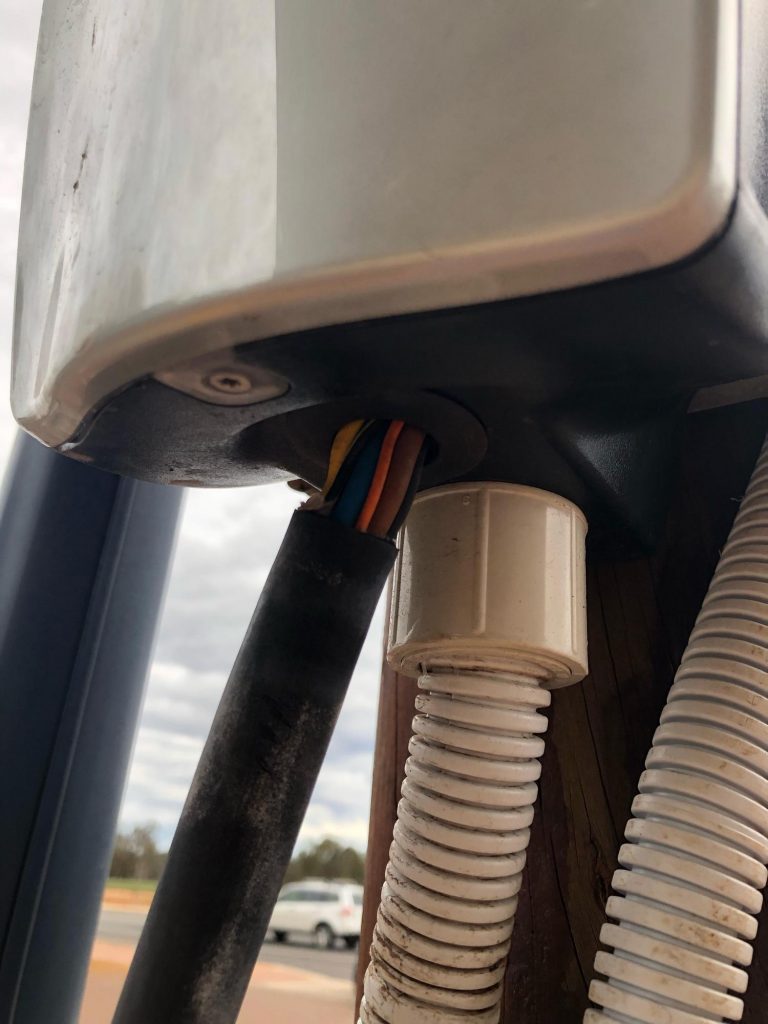 Once the above steps are done locate the Red reset button on the side of the unit, using your thumb press it in and hold until all lights go off and wait until the Red/Orange light on the front turns Green, this will take between 5 and 30 seconds, if all goes to plan the Green light will start moving and the car will charge. If it doesn't work the first time give it another go, also try unplugging and plugging back in before attempting a third reset, once again make sure the cable is not unduly stressed. If the charging doesn't start after 4 resets the chances of it working at all on your car are very low.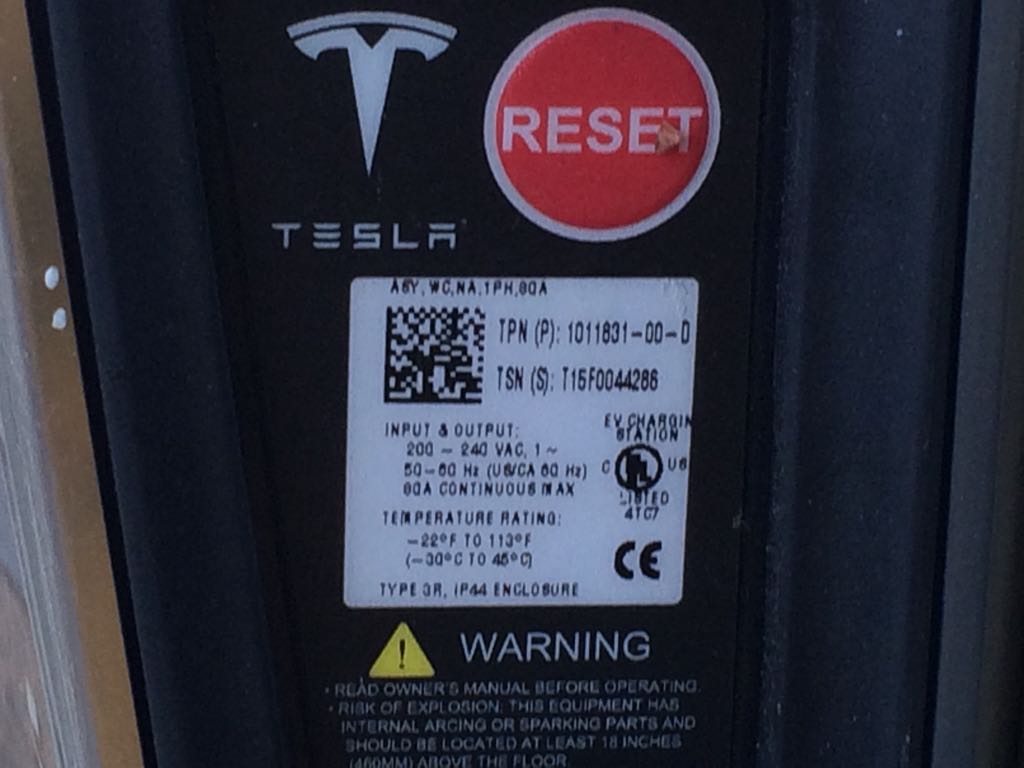 If you do get charging started don't rush off, hang around for a minute until the cars charging at full amps, if the unit has a fault it is likely to trip off within the first minute, if it does trip off it's best to no longer attempt charging and report the issue. If you have no other choice and desperately need to charge try dropping the amps down via the cars touchscreen, keep in mind this is an absolute last resort. As an extra precaution if you walk away from the car to visit the shops or cafe check the phone app after 15 minutes, it's very likely charging is still okay but there's no harm making sure.