This weekend was a milestone for Electric Vehicles with a Telsa Model 3 being the winner of the Targa 130 category in Pemberton on Saturday 8th August. The team of Jurgen and Helen Lunsmann ended the event well ahead of the rest of their field.
Over the years a number of EVs have entered the Targa events in Western Australia with an iMiev, Tesla Model S (non competitive) and BMW i3s enjoying participation. Over recent years Gemtek EV racing have entered the more competitive event with the original Tesla Roadster and now the Tesla Model 3 (thanks to Jon Edwards). With the Roadster the major hurdle was getting enough charge in quickly to stay competitive, this has involved some experimentation with AC charging via a generator.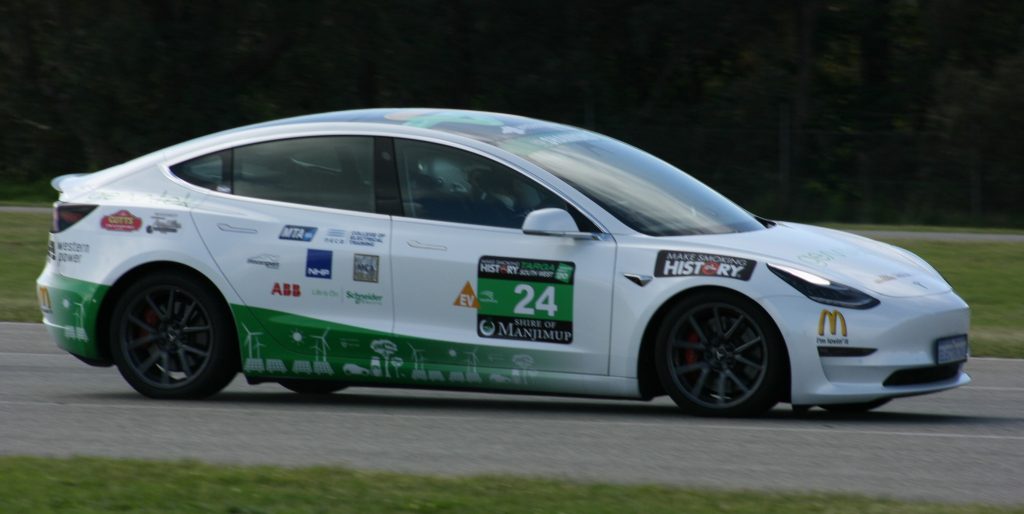 One of the main issues with using a generator was the use of diesel and the usual comments regarding charging an EV from fossil fuels, as well as needing a faster charge. A comparison of charging an EV via a diesel generator and powering a diesel vehicle can be found here. In order to find a faster way to charge has led to the invention of the ChargePod, a fast DC charger connected to a generator (ideal for remote outback charging) which is also able to be fuelled using waste cooking oil. This year at Targa the ChargePod idea was used which enabled not only the competitive Model 3 to complete all stages successfully, but also allowed the 5 Model 3s' and the converted EV Proton Ute in the Targa Tour to charge. Another more exciting fast charging option this year was the EV to EV charger, a Kona Electric vehicle is able to divert energy from its battery pack via a DC charger attached to the rear cargo area to the Model 3.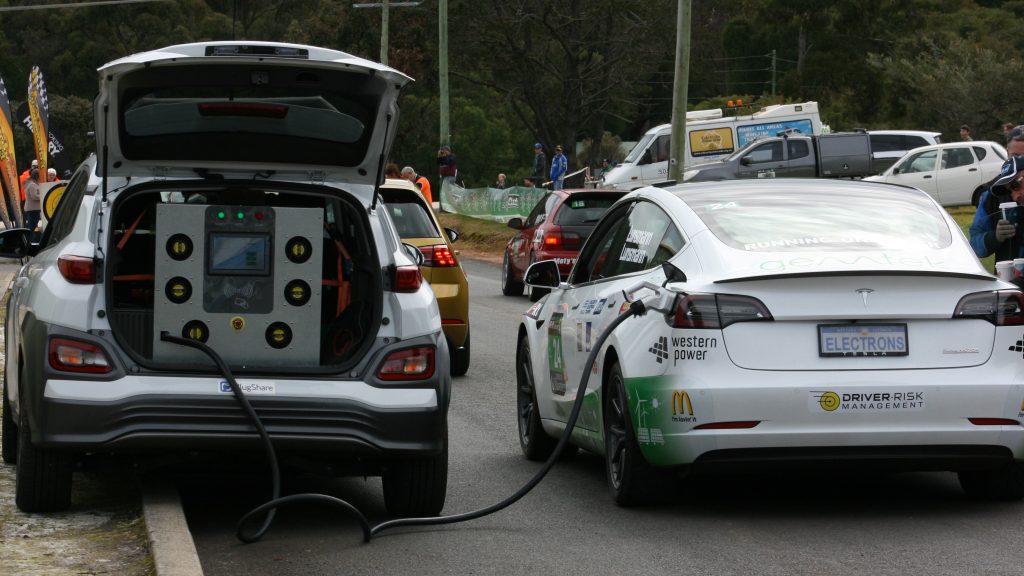 The Targa event in Pemberton consisted of five different stages with multiple runs in each stage: Big Brook; Pump Hill; Northcliffe; Gloucester and Pemberton Town. After the first run the No: 24 Tesla Model 3 in the 130 category already had a 00:15 lead, with the gap lengthening over each run to finally finish with a 04:23 lead (that's 4 minutes and 23 seconds), Jurgen and Helen were unbeatable by the time they had started the final run. For more details on the days results click here.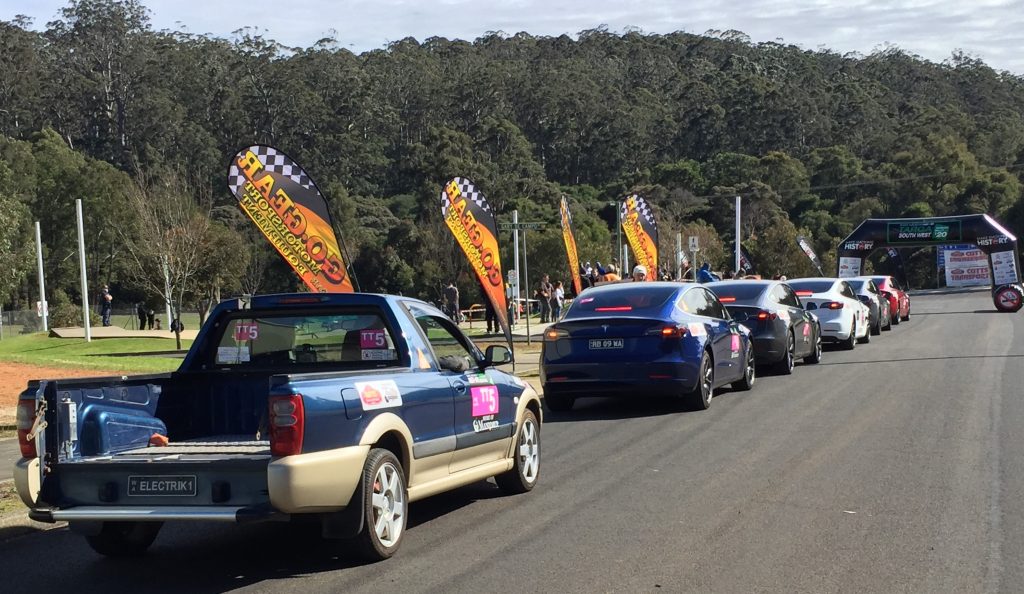 The next Targa West event is scheduled from 22nd to 25th October with stages set in Ellenbrook, Kalamunda, Toodyay, Chittering, Bullsbrook and Malaga, culminating with the Perth City Sprint on the 25th.
Thanks to the enthusiasm of Florian Popp and the Gemtek team and supporters EV's are making waves in Rally circles.