As you may have seen in recent news retired engineer Jon Edwards has designed, built and installed a Biofil DC charger at Caiguna on the Western side of the 1200km drive between Ceduna and Norseman, this provides a handy boost for the adventurous EV owners crossing the Nullarbor when border openings allow. Before I continue let's make one thing very clear, you're under no obligation to drive across the Nullarbor, commercial air travel is faster, safer and probably cheaper, but as Ferris said "Life moves pretty fast, if you don't stop and look around once in a while you could miss it".
Below I'll discuss the charging available at the locations that are spaced evenly apart.
Before attempting to drive an EV across this part of Australia remember that Plugshare is the only app with the accuracy to plan charging stops, also don't rely on apps to predict your energy consumption and arrival times, the road surface and wind direction plays a major part in how far you'll get on a charge, play it safe and always plan to arrive with at least 30kms of range remaining. If you wisely plan your daytime and overnight charging stops the less time you'll spend topping up the batteries.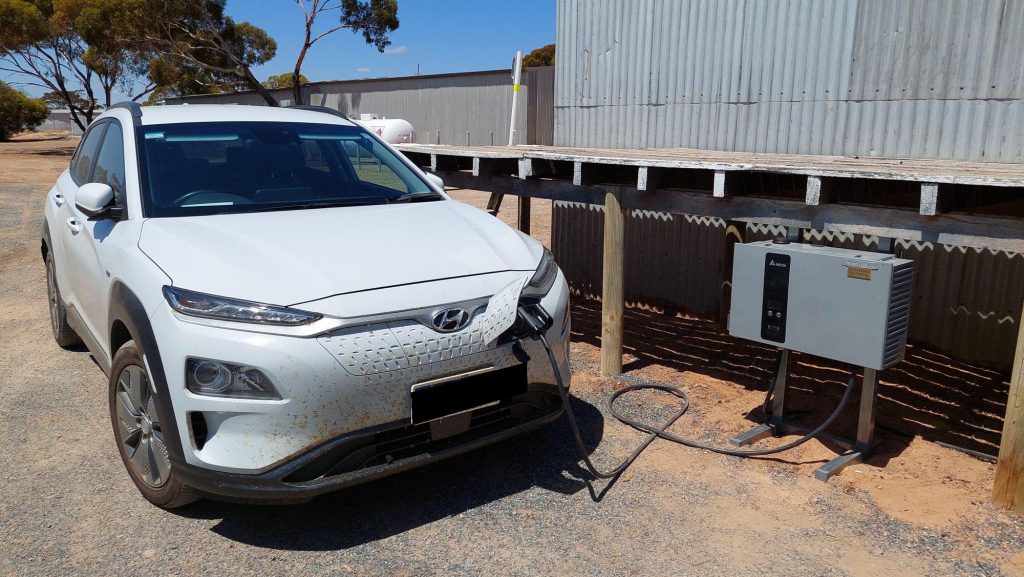 Departing Norseman and driving East the first well spaced charging stop is at the Balladonia Roadhouse, 190kms from Norseman, which has a 22kw CCS2 DC charger plugged into the 32amp 3 phase outlet. Compared to the latest 250-350kw DC chargers popping up close to Australia's populated areas 22kw appears prehistoric, but in reality they're a pretty handy short term solution that doubles the charging speed a model 3 can get from the existing 3 phase outlet and better still triple the charging speed available to a Hyundai Kona.
Caiguna, 181kms drive from Balladonia, has a 50kw DC charger powered by a Biofil generator, politely ask the counter staff to start the charger then go and enjoy the air conditioned Cafe.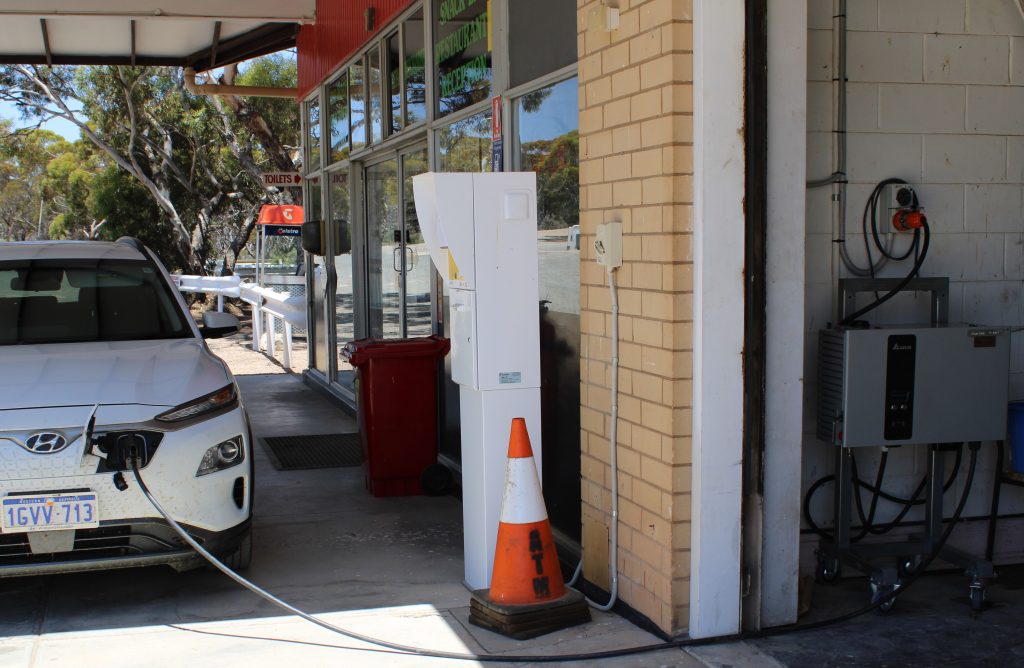 Madura, 157kms drive from Caiguna, has a 22kw DC charger plugged into the 32amp 3 phase outlet, payment is a donation to the Royal Flying Doctor Service tin located in the dining area.
Eucla, this location is 182kms east of Madura, charging is via a 32amp 3 phase outlet in the Laundry of the Eucla Motor Hotel. Be aware that this outlet is not available between 9.00am and 3.00pm, if you expect to arrive at this time maybe use the Border Village charge point, 12kms to the East.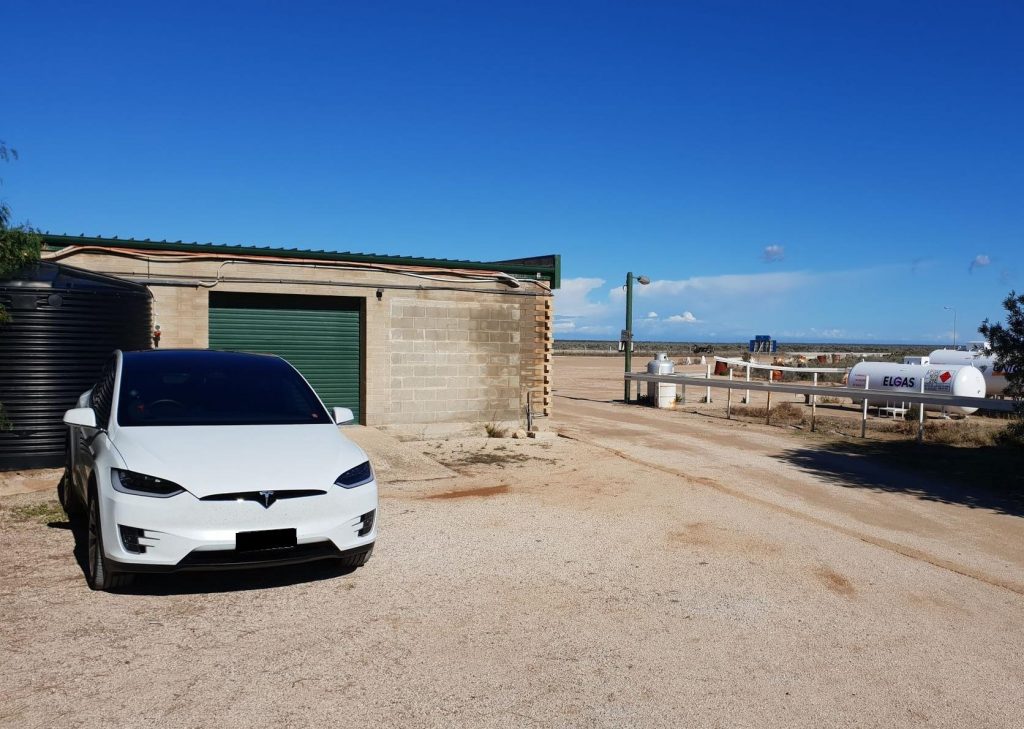 Nullarbor Roadhouse, 197kms drive from Eucla, has a 32amp 3 phase at the rear of the building close to the motel units.
Penong Caravan Park, 223kms east of the Nullarbor Roadhouse, has a 32amp 3 phase (it has been prone to tripping at 28amps so plan accordingly). Penong is part of the South Australian grid so is likely to get a reasonable speed DC charger before too long.
Cocklebiddy, Mundrabilla and Border Village also have handy 32amp 3 phase outlets if you want to shorten the driving distances between charge sessions or wish to try different accommodation on the return journey.